Download in HD
Informazioni filmato
Heart of the Sea – Le origini di Moby Dick
Heart of the Sea – Le origini di Moby Dick streaming
Trama
Nell'inverno del 1820, la baleniera del New England viene attaccata da una creatura incredibile: una balena dalle dimensioni e la forza elefantiache, ed un senso quasi umano di vendetta. Il disastro marittimo, realmente accaduto, avrebbe ispirato Herman Melville a scrivere Moby Dick. Ma l'autore ha descritto solo una parte della storia. Heart of the Sea - Le origini di Moby Dick rivela le conseguenze di quella straziante aggressione, di come i superstiti dell'equipaggio della nave vengono spinti oltre i loro limiti e costretti a compiere l'impensabile per poter sopravvivere. Sfidando le intemperie, la fame, il panico e la disperazione, gli uomini mettono in discussione le loro convinzioni più radicate: dal valore della vita alla moralità delle loro spedizioni, mentre il capitano cerca di riprendere la rotta in mare aperto, ed il primo ufficiale tenta di sconfiggere il capodoglio.
Title in English
Heart of the Sea - Le origini di Moby Dick
Original title
In the Heart of the Sea
Release year
2015
Genres
Film, Nuove uscite, Al cinema, Drammatico
Duration
121 min.
Status
Released
Rating
7.1 of 133 votes
Writers
N/A
Director
N/A
Actors
N/A
Actors
Chris Hemsworth
Owen Chase
Cillian Murphy
Matthew Joy
Benjamin Walker
George Pollard
Ben Whishaw
Herman Melville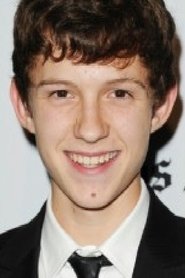 Tom Holland
Young Thomas Nickerson
Brendan Gleeson
Old Thomas Nickerson
Donald Sumpter
Paul Macy
Frank Dillane
Owen Coffin
Joseph Mawle
Benjamin Lawrence
Charlotte Riley
Peggy
Paul Anderson
Thomas Chappel
Michelle Fairley
Mrs. Nickerson
Jordi Mollà
Spanish Captain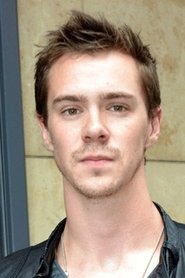 Sam Keeley
Jamie Sives
Isaac Cole
Andrew Crayford
Customs Officer
Claudia Newman
Nantucket Townswoman
Daniel Westwood
Nantucket Passenger
osy ikhile
Richard Peterson
Edward Ashley
Barzallai Ray
Hayley Joanne Bacon
Nantucket Townswoman
Director
Ron Howard
Director
Writers
Charles Leavitt
Writer
Charles Leavitt
Writer
Rick Jaffa
Writer
Amanda Silver
Writer
Nathaniel Philbrick
Writer